Everyone knows that new parents don't get much sleep. Babies sleep in short bursts (or not at all) and need constant feeding, changing, and comforting. No matter how many books, blogs, experts, or friends an expectant parent consults, nothing can prepare him or her for the reality that is sleep deprivation.
I'm going to be the first to admit that I didn't like the newborn phase. A lot of you will tell me that you loved it and you love babies. Did your baby sleep? Because mine didn't, and I hated being so completely exhausted all the time. I felt like I had a new job that was 24/7 (which I did). That was fine for about a month, but then the deprivation started to take its toll.
I remember at one point, Baby Galen must have been three or four months old, getting up in the middle of the night to answer her cries and thinking, I need to go to a hotel. I can't get any sleep in this place. My brain had forgotten I had a baby and was operating on escape mode.
Another time I was sitting up with Baby Galen in the middle of the night, rocking her back to sleep, and through the walls I could hear Ultimate Sportsfan snoring. I had to make a concerted effort not to get up, grab a pillow, and smother him.
Here's the good news for all of you new parents. Your child will sleep. Someday. He or she may sleep at five weeks. Or it may take eighteen months or five years. Some day you will get to sleep through the night again.
But here's another truth: you are never going to get as much sleep as you did before you were a parent.
You know what inspired this blog? One morning I was up at about 5 a.m. working and I saw a post from fellow PBK mom Emily on Facebook. She was also up working and posted that she had no idea how much sleep she would give up before she had kids. I could so relate. I still can because I'm writing this at nine p.m., and I'll be up before five to get back to work. Why do I do this? Why not hire a baby sitter, stick Baby Galen in front of the TV all day, or put her in daycare full time? Because here's the last truth: childhood is short.
I once heard a teacher say of childhood, It's the longest hours and the shortest days. I can't get this special time with my daughter back. I'm lucky enough to be able to work from home. That doesn't mean I don't make sacrifices, and sleep is just one of many. But I know it will be worth it in the end.
Tell me your sleep stories. Did your baby sleep through the night at two weeks? Not until 3 years? How do you manage to fit sleep in now?
———————————————————————————————————
---
Shana Galen, Multitasker Mama
I'm Shana G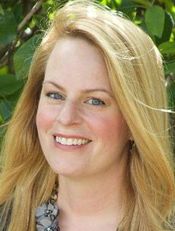 alen, AKA Multitasker Mama (and aren't we all?). I'm a wife, mom to a two-year-old daughter I call Baby Galen. My parenting motto is, "Keep moving. Don't pass out. Don't throw up." Or maybe that's my fitness motto? www.shanagalen.com